Sportskeeda
'I used to p*** people off when I wanted' - The story of flawed genius Dimitri Payet
The France international star is back in his homeland after a career in which he has been perhaps the greatest obstacle to its success
by Robin Bairne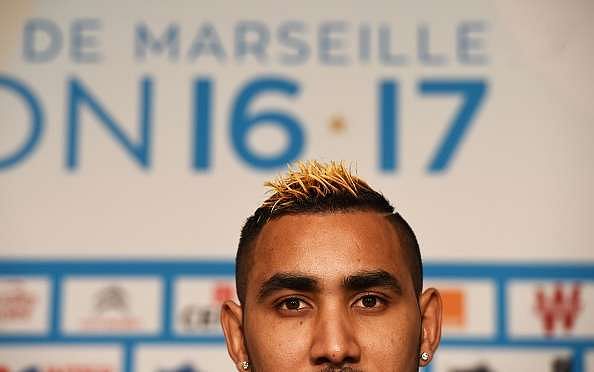 Over the 18 months in which he was away from Marseille, Dimitri Payet's career exploded. At West Ham he established himself as one of the most talented players in the Premier League, while with France he attained hero status as he played a key role in firing the national team to the final of Euro 2016.
The 29-year-old has dominated headlines throughout the January transfer window with his arm wrestle with the Hammers as he sought a move back to OM, which was a fight he ultimately won on Sunday when the Provence side announced his return.
"I missed France," he announced as he was unveiled as the ace of Frank McCourt's shiny new project at Stade Velodrome.
Having signed a five-and-a-half-year contract following a £25 million move, Payet has reached the apex of a career that has failed to attain the heights it might have.
Even when he broke into the senior side at Nantes, where he made his professional debut in 2005, it quickly became evident that the player born on Reunion Island in the Indian Ocean was a special talent. He was, however, a rough gem.
"Dimitri was a player of undeniable talent, despite his natural nonchalance," Stephane Moreau, reserve team boss of the Ligue 1 side at the time, said.
Spells at Saint-Etienne and Lille never truly polished him and it was only under Marcelo Bielsa's guiding hand at Marseille that he finally started to flourish.
"Bielsa made me become more mature and more consistent," he told L'Equipe. "He taught me to know when to play simple and when to try to create something... He put some order in my game. I still have his advice in my head and it'll serve me until the end of my career."
His problem was not quality, but an inability to produce it on a regular basis. Spells of blistering form would last a month, yet these would be swiftly followed by a couple of months of anonymity, in which he would appear no better than average. He was good enough to attract the interest of Juventus while with Saint-Etienne, but not consistent enough for it to manifest into anything more.
Bielsa, though, successfully walked the tightrope between discipline and love for the player, and drilled into his head the value of a strong work ethic.
Previously, Payet had been a player notoriously difficult to work with. He had tried to force a move from Saint-Etienne to Paris Saint-Germain earlier in his career by resorting to the strong-arm tactics that upset West Ham fans.
"I used to p*** people off when I wanted to," he has admitted.
A natural grace had carried him so far in the game, but his unwillingness to really focus on his training was stalling his progress.
One training session, in particular, proved a turning point.
"We were doing an attack against defence drill at training," the player commented. "I was a bit in and out, then towards the end more out. Just as the hour was up, I made a good move, the only one of the session for me. Assistant coach Jan [van Winkel] congratulated me. This is when Marcelo blew his top: 'Why are you congratulating him? All he's done is mess about since the start!' I was left out of the squad for the next match."
When it came to departing OM, it was a move he never wanted to make. At that time, Marseille were in the grip of a financial crisis, and with the player's contract winding down were forced to sell below his market value.
Payet, by far and away his side's best player during the 2014-15 season, held out for an acceptable eleventh-hour offer from the club, but it would never come.
Agent Jacques-Olivier Auguste said as a deal neared: "It's like an elephant clinging on to the edge of a cliff by its tail grasping a daisy."
Football in the Premier League proved remarkably easy to settle into. West Ham integrated him smoothly into the side, and yet for all of his talents he was not heralded as a particularly significant signing.
As the player admitted to Canal+ in September: "My idea was not to cross The Channel but to stay at Marseille. I arrived on tiptoes. It wasn't so bad. It allowed me to work serenely and not have to worry from the moment I joined."
With no pressure on him, he exploded. On his Premier League debut he set up Cheikhou Kouyate to score against Arsenal at the Emirates with the kind of free-kick that would become his trademark at Upton Park.
After the game the defender revealed Payet had told him: "I will give you the ball and you will score." He was every bit as good as his word.
This set the tone for a dizzying campaign in which he made a shortlist of six for the PFA Player of the Year award and scooped five individual prizes at West Ham's club ceremony.
Such was his level, he finessed his way into Didier Deschamps' plans for Euro 2016, despite the coach having been one of the men he had crossed earlier in his career.
On the opening night, Payet justified his selection by digging France out of trouble by scoring a glorious late winner against Romania to get what proved to be a rather drab competition off to a spectacular start.
Ultimately, he was eclipsed by Antoine Griezmann as Les Bleus' star, but his influence was undeniable as France fell to Portugal at the final hurdle.
Trouble was brewing, though. He was growing homesick in London, and the prospect of McCourt's 'Champions Project' becoming a reality fired the player's desire for a quick return to Marseille.
After an ugly, and very public tussle with West Ham, he got his wish on January 29, accepting a wage cut reportedly at 20%, but giving his career the chance of taking another step up. Now he is a key player at France's best-supported club and his responsibility is to lead Marseille's ambitious plans to form a team capable of challenging Paris Saint-Germain and Monaco at the summit of Ligue 1.
Back in the melting pot of Marseille – France's most passionate footballing city – the expectation on him is greater than ever.