BBC
Barcelona are interested in signing England and Manchester United forward Marcus Rashford. The 21-year-old's contract expires in 2020. (Mundo Deportivo - in Spanish)
Barca are prepared to offer more than £100m for the England striker. (Mirror)
The La Liga club sees Rashford as a long-term replacement for Luis Suarez, but United are not willing to sell him. (ESPN)
Chelsea will not sell England winger Callum Hudson-Odoi, 18, even if he refuses to sign a new deal, with Bayern Munich and Manchester United preparing summer bids. (Times)
Manchester United are tracking St-Etienne's French defender William Saliba, 18. (Le 10 Sport - in French)
Arsenal are keen to offload Armenian midfielder Henrikh Mkhitaryan, 30, and Germany's Mesut Ozil, 30, as they try to reduce their huge wage bill. (Mirror)
Arsenal will use money from player sales to chase Celtic's Scotland defender Kieran Tierney, 21, and Cagliari's Italy midfielder, Nicolo Barella, 22. (Metro)
Former Chelsea and Manchester United boss Jose Mourinho, 56, has indentified French Ligue 1 clubs Lyon or Monaco as preferred next destinations. (L'Equipe)
Real Madrid should buy Manchester City's English forward Raheem Sterling, 24, instead of Chelsea and Belgium midfielder Eden Hazard, 28, according to ex-Blackburn striker Chris Sutton. (Mail)
Barcelona may decide to sell Ivan Rakitic, 30, in the summer, with Manchester United and Inter Milan monitoring the Croatian midfielder's situation. (ESPN)
Atletico Madrid forward Antoine Griezmann says he is "fed up" over speculation about his future. The Frenchman, 28, has been linked with Barcelona and Manchester United. (Univision - in French)
Liverpool are prepared to pay £10m to sign Norwich City's English defender Ben Godfrey,
Middlesbrough winger Stewart Downing, 34, has been linked with a move to Rangers, but would prefer a switch to Sunderland - if they win promotion from League One - so the Englishman can stay closer to family. (Record)
Back-up Liverpool left-back Alberto Moreno, 26, is set for a surprise summer move to Barcelona. The Spaniard joined Liverpool in 2014. (Liverpool Echo)
Arsenal and Juventus are among the clubs interested in signing 23-year-old Benfica left-back Alejandro Grimaldo of Spain. (Calcio Mercato)
Everton want to sign Lille's 19-year-old Portuguese forward Rafael Leao. (Star)
Fiorentina are not interested in permanently signing 27-year-old Belgian winger Kevin Mirallas - who is on loan at the Italian club from Everton.(Corriere Fiorentino via Liverpool Echo)
Spanish goalkeeper Iker Casillas, 37, has signed a new one-year deal with Porto and says he will end his professional career with the club. (Sky Sports)
Tottenham and West Ham are interested in signing Torino midfielder Soualiho Meite, with the 20-year-old Frenchman rated at 20m euros (£17.1m). (Gazzetta dello sport, via Sport Witness)
Yannick Carrasco, a transfer target for Arsenal in January, has said he would "love" to return to Europe. The 25-year-old Belgium winger is currently playing for Chinese side Dalian Yifang. (Star)
Hoffenheim striker Joelinton, 22, is a target for Newcastle United, although the Brazilian would cost more than £40m. (Newcastle Chronicle)
PSV Eindhoven and Feyenoord have been scouting former Arsenal midfielder Dan Crowley, 21, with a view to a summer move after an impressive campaign with Willem II in the Dutch Eredivisie. (Mail)
Charlton manager Lee Bowyer says that midfielder Joe Aribo - who has been linked with Arsenal - is ready to sign a new deal with the League One club. The 22-year-old Englishman has scored 12 goals in 86 appearances for Charlton. (Metro)
Barcelona will also make a summer move for Ajax and Netherlands defender Matthijs de Ligt, 19. (Evening Standard)
Wales and Swansea winger Daniel James says he is talking to the Championship club about signing a new deal. The 21-year-old has been linked with a move to Leeds United. (Independent)
Guardian Rumour Mill
Jacob Steinberg
Let the mind games begin! Barcelona play Manchester United in the Champions League next month and the Spanish champions are already trying to get the psychological upper hand. How else to explain the whispers about Marcus Rashford heading to the Nou Camp for £100m this summer?
Fair play to Barça for forward thinking, too. There's a chance they could face Liverpool in the semi-finals as well, so that explains the story about them going after one of Jürgen Klopp's stars. Can't be too careful.
Anything to get ahead. Klopp will be a gibbering wreck when he reads the one about Alberto Moreno to Barcelona in his morning paper.
Busy times at Barça, then. They also want Ajax's Matthijs de Ligt and are ready to offload Ivan Rakitic. The Croatian midfielder is a target for Internazionale and United, who are also tracking William Saliba, an 18-year-old defender at St Étienne.
Arsenal and Juventus are both trying to lure Álex Grimaldo away from Benfica. The left-back won't come cheap, which is probably why Arsenal are thinking about getting Mesut Özil and Henrikh Mkhitaryan off the wage bill.
Özil can come and write Mills if he likes.
West Ham and Tottenham are both trying to sign Torino's Soualiho Meïté for £17m. Athletics bowl or actual football stadium? Tough one!
PSV Eindhoven and Feyenoord want Arsenal's Dan Crowley and Everton like the look of Lille's Portuguese forward Rafael Leão. Newcastle are interested in Hoffenheim's Joelinton. But the striker will cost £40m, so that's that then.
Guardian
West Ham face calls to condemn Democratic Football Lads Alliance
• Open letter asks club to speak out against the DFLA
• Newham and Tower Hamlets mayors among signatures
Jacob Steinberg
An open letter calling on the West Ham board to issue an unequivocal condemnation of the Democratic Football Lads Alliance has received the backing of four Labour MPs and the mayors of Newham and Tower Hamlets.
Unmesh Desai, a London Assembly member and an unpaid director of the West Ham United Foundation, has pushed West Ham to speak out against the DFLA, who have been accused of spreading Islamophobia, before this Saturday's home game against Everton and sent an open letter asking for a statement from the club on Tuesday.
The letter has been signed by Rokhsana Fiaz, the mayor of Newham, John Biggs, the mayor of Tower Hamlets, Lyn Brown, the MP for West Ham, Stephen Timms, the MP for East Ham, Jon Cruddas, the MP for Dagenham and Rainham, and Jim Fitzpatrick, the MP for Poplar and Limehouse. It has also been supported by Newham Stand Up To Racism's Jon Ferguson and the chair of the West Ham United Independent Supporters' Association, John Ratomski.
Last October Mark Phillips, West Ham's Under-18s coach, tweeted about attending a march by the DFLA, a group condemned by anti-racism campaigners and supported by Tommy Robinson, the former leader of the EDL. The club suspended Phillips and held an investigation to determine whether his social media activity had broken club rules.
He returned to his role in the academy in November after West Ham found there were not sufficient grounds to sack him. They had taken external legal advice from employment specialists.
A month later it emerged that West Ham's newly formed Official Supporters' Board contained a representative, Greg Smith, who has expressed support for the DFLA.
West Ham said in a statement on Tuesday: "It is well known that the club is unequivocal in its stance against ALL forms of racism and discrimination. Islamophobia, racism, antisemitism and hate crime have no place in our communities and no place in football and we are bemused as to how anyone can think otherwise. This is something West Ham United is passionate about.
"This weekend, when West Ham face Everton, the club will once again be clear, showcasing our work and highlighting our approach through video, the matchday programme, social media and our partners, that equality is at the heart of West Ham United, that our community values run deep throughout the club and that any belief, group or movement that does not share those values will not be welcome."
The DFLA has been accused of having far-right links. It was set up after the London Bridge terror attack in 2017 and has called itself an anti-extremist group. Smith, who is on the OSB to represent the 1966 season-ticket holders, told the Guardian that he attended the march in October to "oppose to acts of terrorism as a political means of effecting change and marched on that basis". The OSB holds regular meetings with Karren Brady, West Ham's vice-chair.
Desai wants a face-to-face meeting with Brady and the club are open to that, but he is still understood to be considering his position with the club's foundation, which runs programmes for the local community. He praised West Ham for their tough stance after footage posted on social media in which a fan could be heard to aim alleged Islamophobic abuse at Liverpool's Mohamed Salah at the London Stadium in February.
However, he has not been satisfied with the club's response since writing to Brady asking for condemnation of the DFLA in the wake of the Salah incident last month. He has made his latest move because he believes West Ham have a responsibility to send out a strong message in opposition to the DFLA in the wake of the New Zealand mosque massacre earlier this month.
"After Christchurch, we must all play our part in ensuring that Islamophobia, racism, antisemitism and hate crime have no place in our communities and no place in football," Desai wrote in a letter addressed to West Ham's board.
"The terrorist atrocity in Christchurch on 15 March sent a wave of horror and grief across our communities. In the wake of this appalling crime, we all need to take a stand. Islamophobia and anti-Muslim hate cannot be tolerated in our communities.
"In Britain, the far right has targeted football as a recruiting ground, under the banner of the 'Democratic Football Lads Alliance'. The DFLA are promoting anti-Muslim hatred and organise demonstrations marked by racism, anti-Muslim, anti-migrant rhetoric and violence.
"Football has a proud history and West Ham United FC has been part of that tradition. Football is a place where those of all backgrounds and faiths can come together in celebration of sport. Unfortunately, that is now under threat as the DFLA promote racism and division.
"On Saturday 30 March West Ham will be playing a community event game with Everton FC. This is an ideal opportunity to assert the true values of our community game. We ask that prior to the event, West Ham United FC issue a clear unequivocal statement that the DFLA form no part of the West Ham family; they are not welcome at West Ham and never will be."
C&H
Husillos hot on striker's trail
West Ham's director of football Mario Husillos is working on bringing Maxi Gomez to the club as a matter of urgency since he and Manuel Pellegrini identified the striker as their No 1 target.
Clever Pellegrini sees him as the ideal replacement for Andy Carroll knowing that the Hammers would lead all other clubs around them in the chase for the 23 year old Celta Vigo player.
He fits the Hammers profile but is not a front man who would attract priority attention from the top six and with the Hammers able to double his personal terms he looks exactly the right fit.
The player is currently on around £35k in La Liga which generally pays around half the salary terms of thos ein the Premier League.
Director of football Husillos will be talking to Gomez's agents before the Hammers make their bid to Celta Vigo – expected to be on the buy-out figure of £22 million should Vigo be relegated as looks increasingly likely.
Gomez has a decent goals record having scored at nearly one every two goals last season at 17 from 36 and even during a season of struggle this term has managed nine from 28.
Sport Witness
Tottenham 'knocking at the door' for €25-30m player, and have been 'for months'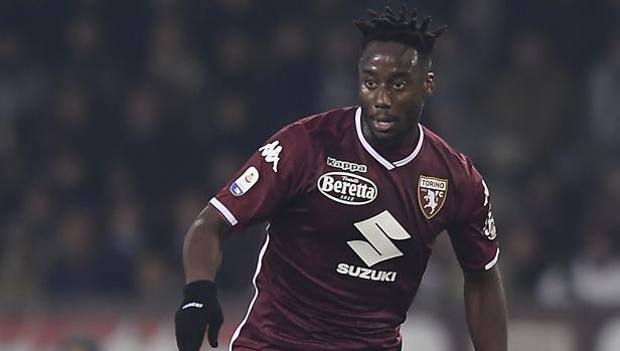 Yet to replace Mousa Dembélé, who decided his body had taken enough of a beating in the Premier League and swapped England for China in January, Tottenham are a midfielder shorter than they were at the start of the season.
Once you've recovered from being blown away by our terrific math skills, you'll be glad to know that Spurs are still on top of a potential replacement for the Belgian, having targeted him back in January: Soualiho Meïté.
Joined by West Ham in their endeavour, Tottenham, according to Gazzetta dello Sport, have been 'knocking at the door for months' for the young midfielder, but Torino have yet to open it.
Brought in from AS Monaco at the start of the season, Meïté has been a revelation at the Serie A club, quickly becoming an integral part of Walter Mazzarri's plans as the season has gone on.
That's why, faced with the financial power of West Ham and Spurs, they will likely have a decision to make come the summer: do they open the door?
Valued at around €25-30m, the 25-year-old, who was bought for £9m, would represent quite the quick profit for a club who, despite being financially secure, could buy two players with that money and further strengthen their squad.
It's certainly something they will have to consider between now and the end of the campaign, at which point the Hammers, who have been short in midfield all year round following injuries to Carlos Sanchez and (shock) Jack Wilshere, and Tottenham might start knocking a little louder to get their man.
Maybe they'll even slide a €30m cheque under the door to convince them to open.
Shoot
West Ham United and Newcastle United eye deal for Hoffenheim striker Joelinton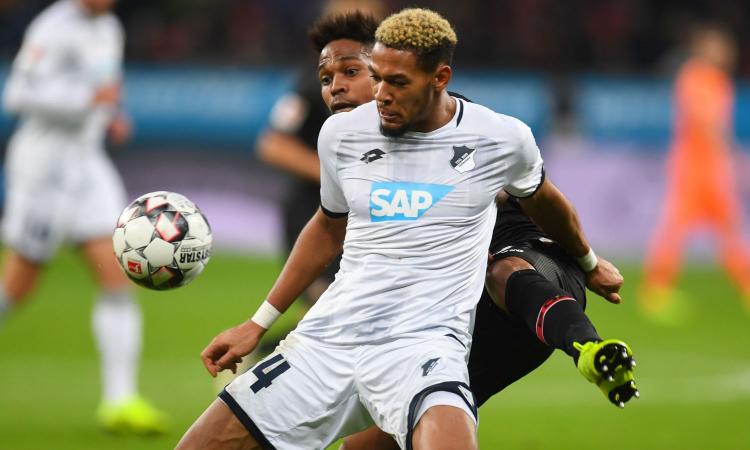 West Ham United want to sign Hoffenheim striker Joelinton, according to Calciomercato.
Joelinton, who has also been linked with Newcastle United, has scored 11 times in 32 matches this term.
The 22-year-old signed for the German club from Sport Recife in 2015 but spent the previous two seasons on loan at Rapid Vienna.
After impressing in spells in Austria, the Bundesliga side recalled the Brazilian and he has shown his worth at the Rhein-Neckar-Arena.
His performances have now reportedly attracted West Ham United, who are keen to bolster their attacking options at the end of the season.
The Hammers have been linked with Maxi Gomez of Celta Vigo and FC Porto star Moussa Marega, but the Irons could now swoop for the former Brazil youth international.
Newcastle United are also thought to be monitoring the forward's situation with a view to making a summer swoop.