WHO Poll
Q: 2023/24 Hopes & aspirations for this season
a. As Champions of Europe there's no reason we shouldn't be pushing for a top 7 spot & a run in the Cups
22%
b. Last season was a trophy winning one and there's only one way to go after that, I expect a dull mid table bore fest of a season
18%
c. Buy some f***ing players or we're in a battle to stay up & that's as good as it gets
23%
d. Moyes out
34%
e. New season you say, woohoo time to get the new kit and wear it it to the pub for all the big games, the wags down there call me Mr West Ham
3%
charleyfarley
6:03 Wed Feb 26
⚽ West Ham v Wolves - Official Match Thread
.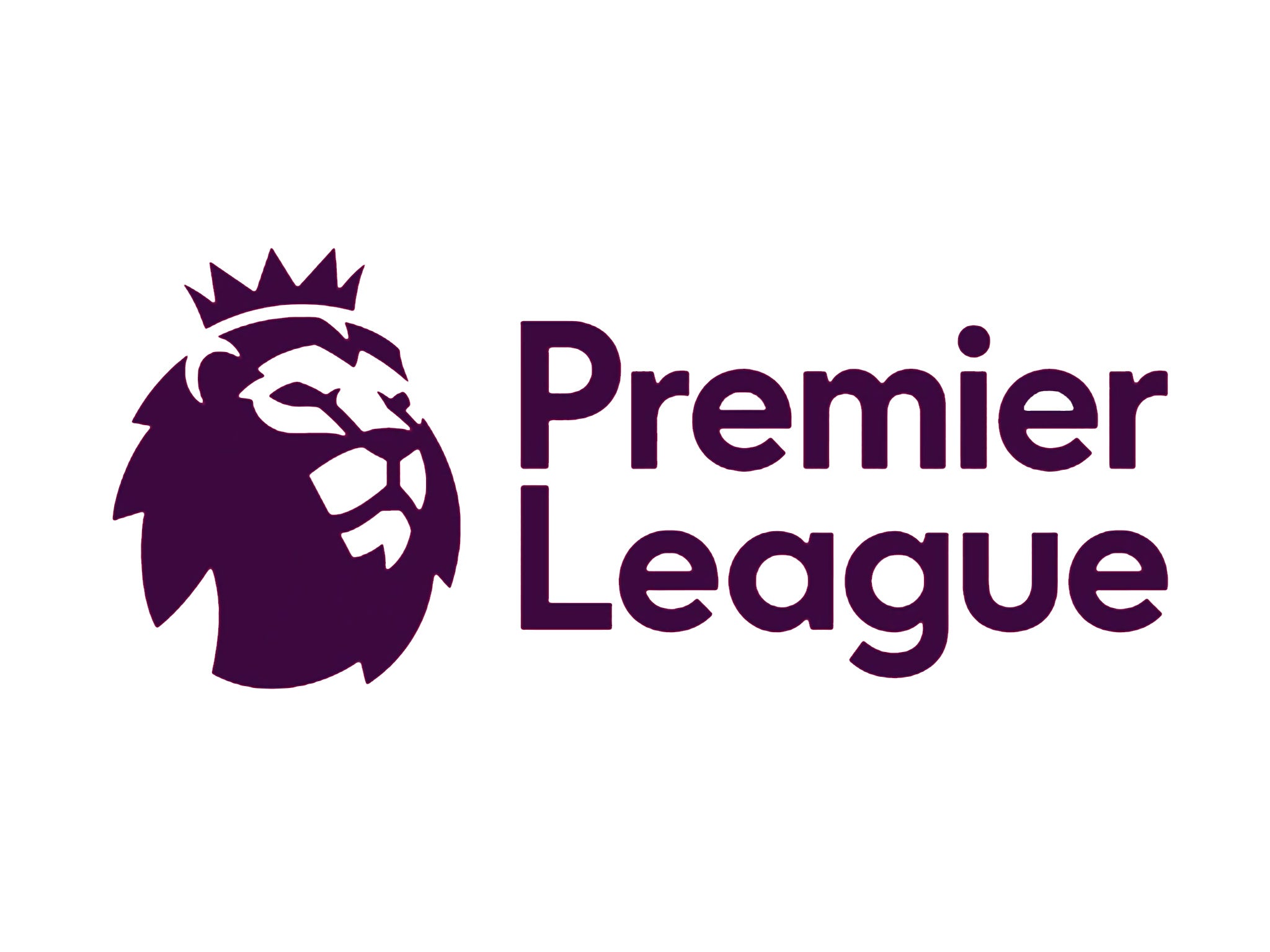 V

London Stadium
20th Jun 17:30
Anthony Taylor: (23)
100
4

West Ham United: Fabianski, Ngakia, Rice, Diop, Cresswell, Soucek, Noble (c), Bowen, Fornals, Felipe Anderson, Antonio
Subs: Randolph (GK), Fredericks, Johnson, Balbuena, Wilshere, Yarmolenko, Lanzini,
Xande Silva, Ajeti

Patrício; Saïss, Coady, Boly; Jonny, Neves, Moutinho, Dendoncker, Doherty; D Jota, Jiménez
Betway
• West Ham 5/2 : Draw 23/10: Wolves 23/20
Streams
.
https://www.vipleague.cc/west-ham-united-vs-wolverhampton-wanderers-streaming-link-1
http://60fps.live/west-ham-united-live-stream/
https://daddylive.live/channels/stream-38.php - Sky Sports Main Event
https://daddylive.live/channels/stream-53.php - NBC
http://hammerstv.com/stream-1.html
http://www.sports-stream.net/ch.php?id=4
https://cricfree.sc/watch/live/West-Ham-vs-Wolverhampton-live-streaming-cricfree
https://socceronline.me/west-ham-united-vs-wolverhampton-wanderers-live/stream-2
http://www.livetotal.tv/c/football/england-premier-league/20-06-2020/west-ham-vs-wolverhampton/1/
.
Replies - Newest Posts First (
Show In Chronological Order
)
Sven Roeder
8:27 Mon Jun 22
Re: ⚽ West Ham v Wolves - Official Match Thread
Wolves are definitely better than average
Probably the Premier league team I most like watching as a neutral. Shame they blew the FA Cup semi final v Watford as them v Man City is probably the best match up to watch.
Currently they are 5th and would be higher if they hadn't had all those Europa league games .... which they are still in.

Next games are Bournemouth & Villa so we need a favour from them too
Sniper
8:16 Mon Jun 22
Re: ⚽ West Ham v Wolves - Official Match Thread
Jersey

Combination of things for bilic

The new stadium
Payet deciding he didn't want to carry the team any more
Some truly terrible signings
Two failed uefa campaigns
Terrible squad fitness
General tactical ineptitude

We've basically stagnated and then gone backwards since he left though - it's like home and Sullivan inject any manager and any player we bring in with some form of weed, as they instantly become lethargic, apathetic, lazy, disinterested and prone to concentration lapses. Everyone and everything goes backwards as long as it's with us.
rumford
7:24 Mon Jun 22
Re: ⚽ West Ham v Wolves - Official Match Thread
Wolves are not a bad side,only 2 or 3 teams have picked up more points away from home this season. The problem for us is one of those teams is Chelsea.
New Jersey
7:03 Mon Jun 22
Re: ⚽ West Ham v Wolves - Official Match Thread
Antonio was a bench player at best, when Slav had us buzzing and Payet was one of the best players in the world, now he's our saviour ffs!

We get rid of Slav, which most on here agreed with, yet he's going to get WBA promoted automatically, yet our last two promotions were through the play-offs! Fuck knows where it went wrong for Bilic?
Glenn Rodent
6:11 Mon Jun 22
Re: ⚽ West Ham v Wolves - Official Match Thread
Vexed 4:31 Mon Jun 22

Some good points there, especially about Ngakia. He looks a decent prospect but he is not good enough offensively or with his delivery (at the moment).

The amount of high balls punted into Antonio was ridiculous. He is never going to win any aerial balls with his back to goal.

Soucek looks decent but he needs some pace alongside him.

Whover you put into the 11, we are just an imbalanced team lacking the both the quality and attributes to win matches.

Is it Moyes' fault? No. But he is not bold enough to go against the grain and player a team and system that will take the game to the opposition.

For me that would be finding a system to suit the best players available in the positions they can have greater impact.

For me, we don't have any decent full backs and we look vulnerable with just two centre backs.

So for me I would play a 3 of Diop Rice Ogbonna at the back. Then you have pace (that you wouldn't get with Balbuena and leadership and a vocal voice with Rice.

I would then drop Noble who is too slow and have players that can move the ball quickly and get it in behind the opposing team allow Antonio and Bowen to cause some havoc.

So for me that would be having Soucek to protect the back 3, Fornals for his energy and Wilshire and Lanzini because they move the ball much more quickly from defence into attack and can feed balls in between the lines. Anderson is a waste of space and needs to be dropped.

I would then have Antonio coming in from a wide position like Bowen as he is much more of a threat than playing centreal. would play Yarmalenko over Haller because he has much more about him.

Fabianski

Diop Rice Ogbonna

Lanzini Soucek Wilshire Fornals

Bowen Yarmalenko Antonio


You would have Soucek protecting the back 3. Wilshire in a more offensive position. And when we lose possession Lanzini and Fornals tucking in and Bowen and Antonio dropping into wide areas.

If we continue with 4 5 1 with Cresswell, Noble, Anderson and Haller/Antonio up top, then we are just ineffective and will in my opinion go down anyway.
Vexed
4:31 Mon Jun 22
Re: ⚽ West Ham v Wolves - Official Match Thread
Wolves are still nothing more than an average side, we just made them look better.

Moyes could help himself by playing a decent side with players in their actual fucking positions. If Rice is supposed to be a midfielder now then fucking play him there, we had Balbuena who is a better CB on the bench. Antonio up top on his own at home to Wolves is a crime, even worse when Antonio looked unfit and often trapped it further than most of our lot could boot it. Anderson looks every bit a bloke that hates his agent and wants to leave. Not sure what Formals is for. No movement, no desire with no crowd to keep our bunch of wasters honest, no plan and no fitness. You have to blame Moyes for most of that.

To be fair the lad at RB did ok but has no talent going forward or eye for a ball. The war criminal in the middle looks a good player, a threat in the air and looks like he's got a goal in him. Bowen at least tried.

I expect to lose to Spurs by the odd goal, hopefully they'll kick start our season like they often do.
Rossal
4:16 Mon Jun 22
Re: ⚽ West Ham v Wolves - Official Match Thread
Difference between us and Wolves is the following...

- They have a style of play, they have an identity as a side

- Their manager gets close to 100% out of all his squad

- Their manager improves players and players show clear development as footballers

We have none of the above, same for Sheff Utd
JayeMPee
4:15 Mon Jun 22
Re: ⚽ West Ham v Wolves - Official Match Thread
What I don't understand is what the hell has happened (apart from the obvious) between mid March and now?

When football was called off we were playing better than we had for yonks, we went out to win playing attacking, creative football. We should have beaten Liverpool at Anfield for Christ sake, and would have got 4/6 points from Wolves and Spuds So that crap on Saturday was gut wrenching, absolutely pathetic. We can do it if the idiot who manages the team can get the spirit back where it was, if it is no different tomorrow then we need a change immediately!
zico
3:58 Mon Jun 22
Re: ⚽ West Ham v Wolves - Official Match Thread
Wolves have done with Traore exactly what someone has needed to do with Antonio. Not knocking Antonio as he is often our best player but he "could" be better and more effective.

I have always backed Cresswell but that was shameful Saturday. Two identical goals, you would have thought he would have learnt from the first one, as should the centre backs.

Lack of pace, desire, work rate, strength, all the basics have been missing from West Ham for years.
Sir Alf
3:53 Mon Jun 22
Re: ⚽ West Ham v Wolves - Official Match Thread
Glenn Rodent 3:37 Mon Jun 22
Hard to disagree with any of that.

Sadly I think Villa and definitely Bournemouth have a bit more "spirit" or fight. I cannot see us surviving.
Glenn Rodent
3:37 Mon Jun 22
Re: ⚽ West Ham v Wolves - Official Match Thread
We have all manner of problems as a squad which effects pretty much every area of the pitch -

Lack of quality -
Our squad players are not even good enough for the championship (Ajeti, Sanchez, Masuaka, Zabaleta, Fredericks) and so we are still relying on players week in & week out who are past their best at this level (Noble, Cresswell, Snodgrass). And we continue to play players who are out of form (Anderson, Haller) because what we have in reserve offer us nothing.

Problems at full back -
We have 6 full backs and none of them are capable of both defending and attacking with any real quality that is required in a modern day full back. Two of them are too slow, play too deep and offer nothing going forward and the other 4 either get caught out of position or lack that final ball due to inexperience.

Lack of pace and power
Our central midfield area is weak and far too slow.
For example, when Noble gets on the ball, he can't get the ball forward quick enough and by the time he receives the ball and looks up, the opposing team are already back into a defensive shape.
We get bullied and overrun far too easily.
We cannot get forward quick enough leaving our forward player isolated with a huge gap between the forward line and midfield.

Lack of fitness to our best or technically gifted players -
We aren't seeing the best of Wilshire, Lanzini, Yarmalenko or Antonio because they just can't hit form as they are never fully fit. Or play a handful of games and are injured again,

Lack of fight and desire -
Anderson, Haller and Masuaka in particular. They both put too much pressure on us defensively by giving the ball away cheaply or bottling challenges. Haller does not score enough goals because he doesn't have the fight to get in where it hurts.

Players that have been bought by different managers that do not fit a system -
We have no identity or ethos. No one really knows what our style is or how we play because our squad is full of players from different Managers.
Haller is best in a partnership but leads the line on his own. Antonio is at his best coming in from a wide right position but is being played central or on the left.

Conclusion -
So based on all of the above, try and pick a first 11 that has all of the attributes to compete at this level (pace, power, quality & fitness/ & form).
Whichever combination of an 11 you put out, we just don't offer enough and we are always lacking in something.
If we stay up, it is because the other 3 teams have been rubbish. It is a massive rebuilding job whichever division we are in next season.
Sir Alf
1:14 Mon Jun 22
Re: ⚽ West Ham v Wolves - Official Match Thread
Well after a day of reflection or should I say dejection, you would have to conclude that we are highly likely to be relegated based on what we saw Saturday. Excuse my normal diatribe but as mentioned, these spamming messages are a form of therapy really.

Now at the risk of immediately / partially contradicting myself, Wolves are a very decent outfit. Exactly the sort of team and players I would love us to be. The Mendes super agent / Portugal connection with manager and players is working a treat to be honest. I enjoyed watching a team where all 11 players were comfortable on the ball, great technique and passing, great movement as a team too. But allied to that they looked, collectively, stronger, fitter and more competitive than us which are 3 areas where we should have a chance to match them. They looked like a team of internationals because they are by and large. And the introduction of Traore was enough to get Wolves the win they hugely deserved in what as essentially a one sided game.

But getting back to the physical side these are things that the coaching staff/manager are responsible for and tbh Moyes's Everton were usually a match physically. We were 2nd best and bullied off the ball across the team and even Antonio struggled to use his strength and looked unfit.

But what this also showed once again is the "patchwork" team / squad that has been assembled before Moyes. He has done no better than Pellegrini with it so far and Nolan on the scene does not seem to have helped based on Saturday.

The selections were not too bad looking at them on paper before the game started and before the benefit of hindsight. The inclusion of Noble I thought might of been wrong but Noble looked one of our better players, relatively speaking, which at 33 tells you a lot. First half Bowen showed some promise but was shut down with professional fouls and 2nd half physically they completely cut him out of the game ( ok we couldnt get the ball anyway but when he did get it)

I was saying to a mate, look how there centre backs and defenders can chip the ball 40 yards to the forwards, look how they can all control the ball effortlessly, how they all look so strong and have great movement / mobility. This was compared to us. Workmanlike at best, slowly trying to build up but relying on the strength of Antonio to hold it up or win physical encounters. He lost them all pretty much as he was up alone. Our midfield's passing just was a level below theirs and our defence relied on the long hopeful "hoof" up front for Antonio or perhaps Bowen's speed to get on the end of. Then you look at the passing of Cresswell, Fornals etc. and the awful, awful Anderson which in the latter's case was lazy, wasteful in the extreme. Diop looked like a donkey in comparison to their central defenders and Rice was wasted their although like Noble one of our better performers. Fornals and Anderson were shocking. Fornals edged it in that he ran around like a headless chicken at least even though he got nowhere near Wolves players he is sooo slow.

Then the 2 or 3 chances we did have. Fornals and Antonio ( 2nd half albeit a harder one) . Fornals finished like a Sunday league player ( at best ) .

Soon as Traore came on against Cresswell and co it was over. Their first goal, Cresswell and several others unable to even foul the bloke and he gets the cross in with ease. Then the calamitous defending by Diop and others with their man totally unmarked. Traore ran through us like Maradona did with England in 86 and our lads challenges and fouls were nonchalantly brushed aside like flys. The 2nd goal was awful marking although a worldy finish tbf.

I watched Norwich and Brighton and some other games. We were better than Norwich but Brighton? No as a team / squad they may lack some finesse and flair that we supposedly have but they compete, make the niggly fouls, get in your face and generally fight in every game. They are better than us too based on that.

But in an attempt to try and be balanced, it was the first game back so you would hope we will get better. We have to or we are relegated as Villa looked better than us too.

Rant over
Chip Shop Charlie
9:47 Mon Jun 22
Re: ⚽ West Ham v Wolves - Official Match Thread
Sven Roeder 7:45 Sun Jun 21

That's because the 2 Daves are successful business men... nothing to do with being good football club owners and that was never their aim. They just wanted to get rich plus have the boasting rights of owning a premier league club.

After seeing us on the pitch on Saturday I can't see where our next point is going to come from. Maybe I'd enjoy watching us in the championship where we might actually have a chance of winning a game or two.
COYFI
Rossal
9:32 Mon Jun 22
Re: ⚽ West Ham v Wolves - Official Match Thread
Embarrassing performance, got no hope of staying up playing like that. We're at home and dont register a decent chance.

Final ball and crosses were dreadful. Midfield offered no goal threat. Antonio no service, although he looked heavy again

Off the ball we were dreadful, looked slow all over the pitch, particularly in midfield. After 3 months away that was about as bad as it could get....typical West Ham.....thanks Moyseh

We have to beat Norwich away and Villa at home final day and one of Newcastle, Watford and Burnley or get 3 draws along the way

After saturday i dont see where the next goal is coming from let alone the next win
Jasnik
6:07 Mon Jun 22
Re: ⚽ West Ham v Wolves - Official Match Thread
If Lanzini is not playing in front of Anderson in he next game then we got problems
Manuel
5:53 Mon Jun 22
Re: ⚽ West Ham v Wolves - Official Match Thread
''I don't like Pulis, but if what the commentators said about what he did with Traore is right, then he's gone up in my estimation (a little bit)''


He will be absolutely delighted with that. It's probably made his weekend sitting around in his big house in Sandbanks.
gph
11:31 Sun Jun 21
Re: ⚽ West Ham v Wolves - Official Match Thread
I don't like Pulis, but if what the commentators said about what he did with Traore is right, then he's gone up in my estimation (a little bit).

They reckoned that Traore used to just run as fast as he could with the ball, which brlught some success and made him a Championship player.

Pulis told him to slow down, forcing the opposing defender to put on the brakes, and then use his phenomenal acceleration to burst pass the defender. He's not just fast, he gets up to full speed very quickly, and that's making him a proper Premiership player (together with his improved crossing, of course)/
The Hammers
8:15 Sun Jun 21
Re: ⚽ West Ham v Wolves - Official Match Thread
Birmingham City fans did warn us about GSB. Unfortunately, most of what they predicted has also come true.
Lertie Button
8:12 Sun Jun 21
Re: ⚽ West Ham v Wolves - Official Match Thread
Can have no luck with Sullivan and Gold in this club.

Didn't see the show but apparently Sullivan's appearance in the show about page 3 girls was flesh crawling.
Not just a pimp but a nonce as well
Texas Iron
8:09 Sun Jun 21
Re: ⚽ West Ham v Wolves - Official Match Thread
I'll take 17th place right now ...

PLEASE...
Sven Roeder
7:45 Sun Jun 21
Re: ⚽ West Ham v Wolves - Official Match Thread
Traore had very raw talent but was a headless chicken at Barca , Villa and Boro.
Obviously Wolves through good coaching and the player learning have harnessed that talent and transformed him.
The idea that if he had come to West Ham that that transformation would have happened seems ludicrously far fetched to me.
Do you imagine Moyes and Kevin Nolan would have found the answer?